Following an Honours Degree in Biology & Psychology Ray began work for a multinational inspection, product testing & certification company, specialising in the risk assessment of consumer products and household chemicals. During this time he obtained an MSc in Pathology & Toxicology, with research focussing on the carcinogenic potential of essential oils. In 2007 Ray joined a leading supplier of chemical management software and was responsible for reviewing global chemical legislation and liaising with Regulatory Agencies around the world. Ray has been with Delphic HSE since 2009, providing expert advice to clients and staff, as well as overseeing the technical direction & development of the Company and its software systems.
During his career Ray has contributed a chapter to the first volume of Global Regulatory Issues for the Cosmetic Industry and presented on risk assessment and chemical regulations to companies around the globe. He lectures on Toxicology, Exposure Science and Chemical Risk Assessment for undergraduate and postgraduate University courses. In addition to this, Ray works within the wider Scientific and Industrial Communities on a number of technical/expert committees. This has included positions with the in-vitro Toxicology Society (IVTS), British Toxicology Society (BTS), Cosmetic Toiletry & Perfumery Association (CTPA), British Standards Institute (BSI), European Committee for Standardization (CEN) and International Standards Organisation (ISO).
Key responsibilities 
Trainer
Regulatory Compliance
Toxicologist
Expert Witness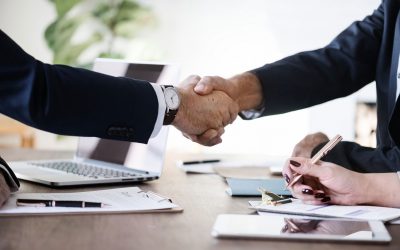 Tom Garner appointed as Managing Director Tom has immersed himself within the business international environment for the past 25 years. Ways of trade, exchange, profit and loss have always been areas that interest Tom. Due to his fascination in Business, Tom proceeded...
EU Cosmetic Regulation - Confirmed Update: Peanut Derivatives | Hydrolysed Wheat Proteins On the 4th of December 2017, the European Commission published Regulation 2017/2228, updating Annex III of the EU Cosmetic Regulation to include entries for Peanut oil, extracts...