View all available positions at Delphic HSE below.
Click the button below to email your enquiry and C.V. for any of the roles.
Principal Toxicologist
Job Title: Principal Toxicologist
Reporting to: Office Manager
Department/Location: Hong Kong
Salary: dependent on experience. 
Job Overview
As a Principal Toxicologist you will work with consumer related products and in particular product safety assessments. This role will be a service level client facing role where you will be required to carry out various assessments on consumer products including cosmetic mixtures.  You will be responsible for mentoring and supporting more junior toxicologists and ensuring the high standard of work output from the office.
Primary Responsibilities
Completion of toxicological reports and compliance services for a range of products in-line with current regulation.
Develop and maintain relationships with regulatory agency contacts, and other appropriate individuals or organisations.
Review of various registers, newsletters, standards, interpretations, in order to find and renew reference materials.
Implementing updates directly into Delphic HSE Database or, for larger updates, provide instructions for and management of the update.
Resolve regulatory-related issues as reported by clients/staff, including the creation and maintenance of documentation that clearly describes the interpretation and understanding.
Leading or supporting company communication activities; including website updates, newsletters, service offer updates, etc.
Be the lead technical contact within the office, supporting and advising junior staff as and when possible.
Monitoring the standards of the work output by completing regular monthly QC's of office output.
Liaising with management of staff and training requirements based on QC outcomes or work opportunities
Successful Candidate will:-
Be educated to degree level within Toxicology.
Have around 10 years of previous experience
Understand consumer product safety and compliance regulations
Be able to manage large complex and multiple projects
Trainee Toxicologist
Job Title: Trainee Toxicologist
Reporting to:  Senior Toxicologist / Office Manager
Department/Location: Toxicology Department – Delphic HSE Offices, UK, HK or NL
Salary: dependent on experience.
Main Purpose
To support the senior toxicologists with the preparation and completion of product safety assessments.

Training to achieve professional qualifications and be able to complete assessments independently.
Duties & Responsibilities
Technical Data Entry

Toxicological profiling of raw materials

Completing consumer product safety assessments to be checked by a Senior Toxicologist.

Carry out bespoke research and reports to help support the Senior Toxicologists.

Managing allocated workload to ensure tasks are completed on time and to a suitable quality.

Liaising with customers and other members of the team in order to ensure tasks are completed.

Customer service by phone, email or in-person visits

Achieve membership(s) of appropriate professional body at a level in keeping with tasks undertaken, including CPD as required
Any other comments
Activities may change as needed to support the needs of the company.  Training will be planned & reviewed on an annual basis & courses will be provided. The Staff Member will be expected to apply themselves fully to the courses in-order to ensure they develop as required by the company. The company will invest in training for the Staff Member & give them all the tools available to assist in their learning. Some out of office hours learning and practice may be required.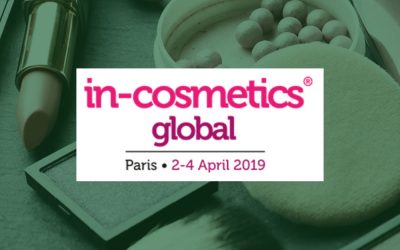 Delphic HSE and Ithos Global teamed up for the in-cosmetics 2019 exhibition in Paris on 2-4 April 2019. Learn more about in-cosmetics 2019 The collaboration brings customers a Global Full Service Regulatory Solution – a new era in streamlined compliance reporting. Why...