Tom Garner appointed as Managing Director
Tom has immersed himself within the business international environment for the past 25 years. Ways of trade, exchange, profit and loss have always been areas that interest Tom. Due to his fascination in Business, Tom proceeded to achieve a First-Class Education in Business Management, recognition of "Excellence in Business" by one of the most respectable business schools in the UK and today, has established himself as a reputable leader in his areas of expertise. Tom can boast an impressive record of negotiating with many of the world's largest, most influential and most recognisable names from both private and public sectors. Resulting in a unique holistic approach to Business Management, Development, Diversity and Sustainability.
Since starting with Delphic HSE (in 2014) Tom has been providing senior advice in both B2C and B2B organisations operating within the global Cosmetic, Toys and Household industries (at all levels in the Supply Chain). This experience has allowed Tom to understand the various operating dynamics of these global industries; the challenges, the opportunities and especially what is required to bring products to market, on time, without compromising on regulatory compliance.
Ray Boughton appointed as Deputy-Managing Director (in addition to the existing Global Technical Director position)
Ray has been with Delphic HSE since 2009, providing expert advice to clients and staff, as well as overseeing the technical direction & development of the Company and its software systems.
During his career, Ray has contributed a chapter to the first volume of Global Regulatory Issues for the Cosmetic Industry and presented on risk assessment and chemical regulations to companies around the globe. He lectures on Toxicology, Exposure Science and Chemical Risk Assessment for undergraduate and postgraduate University courses. In addition to this, Ray works within the wider Scientific and Industrial Communities on a number of technical/expert committees. This has included positions with the in-vitro Toxicology Society (IVTS) and British Toxicology Society (BTS), as well as ongoing appointments with the Cosmetic Toiletry & Perfumery Association (CTPA), British Standards Institute (BSI), European Committee for Standardization (CEN) and International Standards Organisation (ISO).
Joint-Executive Statement:
"It is with great pleasure and honor to lead Delphic HSE into the future. We have a single focus to establish Delphic HSE as the most credible and influential provider of global Health, Safety and Environmental services to targeted chemical industries."

Speak to a Delphic HSE Expert today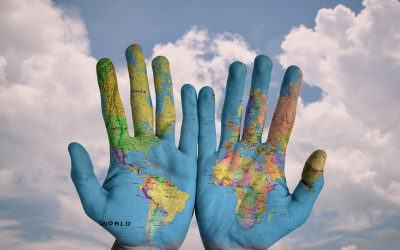 When it comes time to expand your brand internationally, there are many challenges to consider. Jenny Allen reveals the checklist.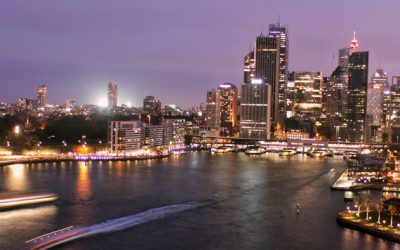 Delphic HSE is proud to announce our latest appointment in Glenn Silburn. Glenn graduated with a Bachelor of Business at the University of Technology Sydney; with majors in marketing and business law. He has gone onto build an enviable career in Australian business...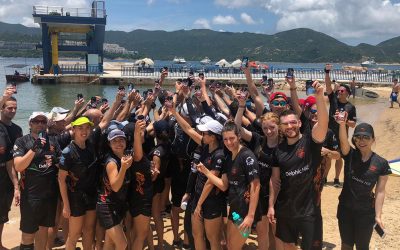 Delphic HSE sponsored 3 dragon boats this year and the unofficial race, due to Covid-19, took part at Stanley main beach on June 25th. Due to our eye-catching outfits, we received lots of press attention and interviews. We had so much fun, enjoying the beautiful...