'We are privileged to be contributing to this event'.
To complement legislative efforts to end cosmetic animal testing, we are developing training materials to build capacity in the application of animal-free risk assessment of cosmetics and ingredients. This will support the development of new and safer products as well as robust safety decisions.
To learn more about the Training & Education program click here.
Delphic HSE is proud that we are partnering with Humane Society International in the Animal-Free Safety Assessment (AFSA) Collaboration Cosmetic workstream. The AFSA Collaboration has a large focus on educating and training industry and regulators in cosmetic safety assessment without animal testing. https://www.delphichse.com/humane-society-international-collaboration/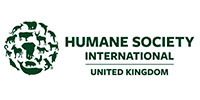 Module 2: Consumer Exposure
Thursday, April 14, 13:00 – 14:30 GMT (9:00 am EDT/2 pm UK/3 pm CET)
Christina Hickey, Firmenich
Catherine Barratt, Unilever
Module 3: Predictive Chemistry: In silico tools and Read-Across
Tuesday, April 26, 11:00 – 12:30 GMT (7 am EDT/12 pm UK/1 pm CET)
Ann Detroyer, L'Oréal
Wendy Simpson, Unilever
Module 5: Dosimetry: internal exposure and IVIVE
Thursday, May 5, 13:00 – 14:30 GMT (9:00 am EDT/2 pm UK/3 pm CET)
Rebecca Clewell, Tox Strategies
Allison Schafer, Procter and Gamble
Module 9: Global Regulatory Landscape
Tuesday, May 10, 11:00 – 12:30 GMT (7 am EDT/12 pm UK/1 pm CET)
Jay Ingram, Delphic HSE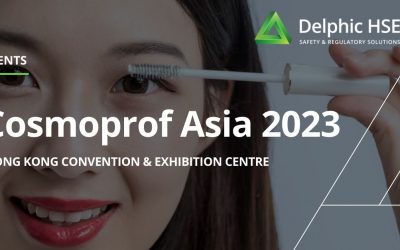 The 4-day event offers a platform to discover the latest beauty products and trends, with the opportunity to meet various industry professionals. Delphic HSE APAC team members will be joining the events and are very keen to explore the latest trends and meet with you!...