Delphic HSE is proud to announce that we are partnering with Humane Society International in the Animal-Free Safety Assessment (AFSA) Collaboration Cosmetic workstream. The AFSA Collaboration has a large focus on educating and training industry and regulators in cosmetic safety assessment without animal testing. Delphic's expertise will enrich the educational curriculum around the global cosmetic regulatory landscape relating to animal testing and add to potential opportunities for AFSA principles to be used in regulatory toxicology communications and reports.
Humane Society International works around the globe to promote the human-animal bond, rescue and protect dogs and cats, improve farm animal welfare, protect wildlife, promote animal-free testing and research, respond to natural disasters and confront cruelty to animals in all of its forms.
Delphic HSE is a multinational consultancy providing specialist product safety and regulatory compliance services to the global consumer and industrial chemicals markets.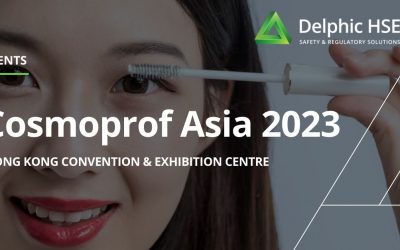 The 4-day event offers a platform to discover the latest beauty products and trends, with the opportunity to meet various industry professionals. Delphic HSE APAC team members will be joining the events and are very keen to explore the latest trends and meet with you!...