Delphic HSE are a main sponsor of Loreley Dragon Boat Team, which James Wakefield (Director, Asia Pacific) took over as the captain at the beginning of 2018.
The team currently has around 60 active members, with roughly equal numbers of men and women. Although the team initially was started around 25 years ago, with German roots, it has become fully international, including members from UK, Germany, France, Ireland, Portugal, Hong Kong, Australia, South Africa, USA, Japan, Malaysia etc.
The team trains from their base at the Stanley Dragon Boat Training centre and are on the water on Sunday Afternoons and Thursday Evenings, they also do Circuit Training on land for general fitness with their Personal Trainers on Tuesday Evenings.
The sponsorship from Delphic HSE helps the team to do more training sessions and enter more races. In addition, the team raises money for charity and have supported the Hong Kong Federation of Handicapped Youth for a number of years.
Loreley Dragon Boat Team has this year joined as a member of Green Dragons HK, which are an association of teams in Hong Kong aimed at reducing the use of single-use plastics at training sessions, dragon boat events and to encourage awareness in other members of the dragon boat community to be responsible for the beaches and waters that we use for our sports. The team also organise beach clean-up events and have a clean-up of the beach after each training session. Their race shirts are also made from recycled materials.
Stanley Warm Up race – Saturday 4th May
A 250m race, where the team are entering the mixed competition (male and female) with a crew of 18 paddlers, and also the Small Boat Men and Small Boat Ladies competitions (10 paddlers each).
Deep Water Bay Regatta – Sunday 19th May
A 500m race where the team are entering 2 boats into the mixed competition with 18 paddlers in each, the teams will be called Loreley Thunder and Loreley Lightning.
Stanley Main Race – Friday 7th June
This is the big dragon boat race which is held on the dragon boat festival public holiday. The Stanley main race is the biggest dragon boat race, with around 200 teams taking part. The team will again be entering 2 mixed crews into the competition as Loreley Thunder and Loreley Lightning. In 2018, Loreley came 21st out of nearly 200 teams at this race, which was a great improvement over other recent seasons and they are aiming to beat this in 2019.
Stanley Short Course race – Sunday 23rd June
A 200m race, which the team will be entering at least 1 full mixed crew, but possibly also Small boats (10 each) for the men and ladies categories.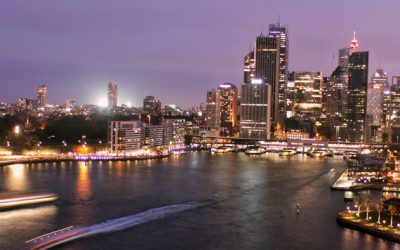 Delphic HSE is proud to announce our latest appointment in Glenn Silburn. Glenn graduated with a Bachelor of Business at the University of Technology Sydney; with majors in marketing and business law. He has gone onto build an enviable career in Australian business...