Following our recent announcement for completion and registration of Delphic HSE Pty Ltd in Melbourne Australia, we have also managed to secure our first Director in the region, Dennis Henry. Dennis will be acting as a Non-Executive Director in Australia and will be working closely with the whole company to help grow the business in Australia and New Zealand. Dennis is a very welcome addition to the Delphic HSE family!
A very exciting addition to the Delphic HSE Group, and I look forward to seeing what the coming year holds for Delphic HSE and Delphic HSE Pty Ltd.
Erica Garner
Managing Director
Speak to a Delphic HSE Expert today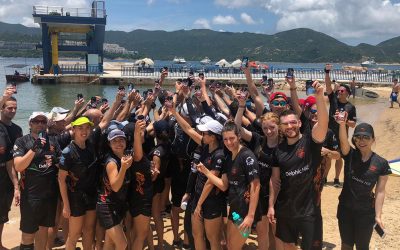 Delphic HSE sponsored 3 dragon boats this year and the unofficial race, due to Covid-19, took part at Stanley main beach on June 25th. Due to our eye-catching outfits, we received lots of press attention and interviews. We had so much fun, enjoying the beautiful...