Cliff is a Zoologist by training and began his career in 1974 working for Unilever in the Environmental Safety Division, working on all aspects of fish toxicology. Moving to BP in 1979 he then worked on mammalian toxicology and human health issues in relation to detergents, oils and industrial chemicals. He was a member of the CONCAWE Ecology Group and chaired the biodegradation task force. He joined Castrol in 1989 where he had a number of roles in the automotive business, related to HSE issues before moving to the Corporate Centre of Burmah Castrol as Environmental Affairs Manager. Cliff joined Intertek in 2002 as Manager of Product Safety Assessment Limited and grew the business from a predominantly UK based operation to a global health and product assessment consultancy before starting Delphic HSE Solutions Limited in 2005.
Cliff has lectured on risk based safety assessments in the UK, USA and Europe as well as running a number of training courses on REACH. He has published a number of scientific papers including chapters in standard text books on environmental issues. He edited the first volume of Global Regulatory Issues for the Cosmetic Industry as well as contributing two chapters to the book.
Key responsibilities 
Consultant
Regulatory Compliance 
Toxicologist 
Expert Witness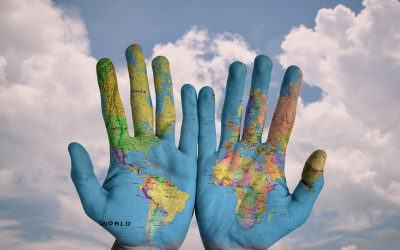 When it comes time to expand your brand internationally, there are many challenges to consider. Jenny Allen reveals the checklist.
I first met Ray Boughton, in 2002 when he left Leicester University. He was clearly a talented biologist and when, seven years later, I had set up Delphic HSE as a one-man-band and had grown the business to a point where I was able to employ someone to join me, the...
Delphic HSE can ensure you are not one of these non-compliant companies. A recent post from ECHA (European Chemicals Agency). 82 % of inspected internet advertisements for hazardous chemicals lack required warning ECHA/PR/18/09 An enforcement project...