Dr. James Wakefield graduated from the University of Portsmouth with a BSc in Pharmacology in 2001, before obtaining an MSc in Toxicology at the University of Surrey in 2002 and his PhD at the University of Newcastle in 2006 with a Thesis on dermal absorption and the development of in vitro models for skin irritation.  On completion of his PhD, James worked for the UK Health Protection Agency, conducting literature reviews and position papers on chemical toxicology before moving into research with the agency on a number of areas including dermal toxicology and Nano-material toxicity. James joined Delphic HSE in 2014 and is based in Hong Kong, overseeing the development of staff and growth of the business in the Asia Pacific region and managing the collaborative Research Programme at the Hong Kong Science Park. James is a EuroTox Registered Toxicologist.
Key responsibilities 
Consultant 
Toxicologist 
Regulatory Compliance
Management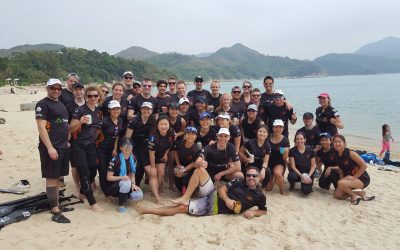 Delphic HSE are a main sponsor of Loreley Dragon Boat Team, which James Wakefield (Director, Asia Pacific) took over as the captain at the beginning of 2018. The team currently has around 60 active members, with roughly equal numbers of men and women. Although the...